24 June 2020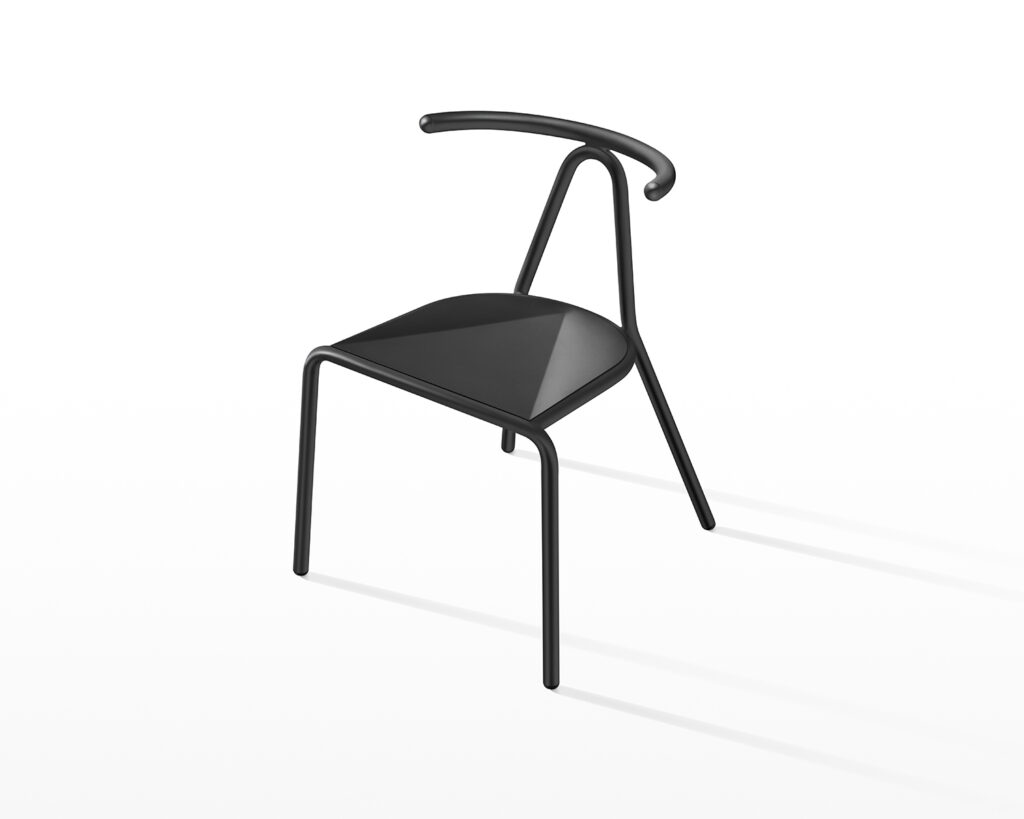 Totally in steel, the new version of Toro, a chair with a strong figurative character, was launched by B—Line in 2017 and was the winner of the 2018 Iconic Awards prize.
Created by German designer Michael Geldmacher, the all-steel version of Toro completes the series in the catalogue, where it is proposed with an upholstered or multi-layered wooden seat for indoor use or in the outdoor model with interwoven seat and backrest and steel frame, or with an entirely galvanised steel structure, with sheet metal seat.
The new steel variant enhances the lightness and transversality of the chair which can be easily combined with different types of tables and can adapt effortlessly to both home and professional contexts.
With well balanced features and faithful to the original, it preserves the whole frame as well as the particular half-round backrest that unequivocally recalls the shape of a bull's horns, from which it derives its name.
With its marked contemporary touch, along with its scratchproof matt finish, the new Toro is B—Line's latest creation and complements the other designer chairs in the 2020 collection.